/ Teesta Setalvad /
Its been a challenging  five years. Between 2017-2019 (between when the book was first published) until now, the lines have been even more sharply drawn. Between the vast majority of Indians committed to the fundamentals of constitutional and republican governance and a vocal section determined to violently alter the course of history, determinedly destroy the Indian vision of modernity and, in fact, unleash a violent and selfish politics that not simply gives public currency to hate and vitriol but –pits Indians against each other, be it on caste, community or gender–and introduce a perennial state of fear and insecurity among the polity, in perpetuity.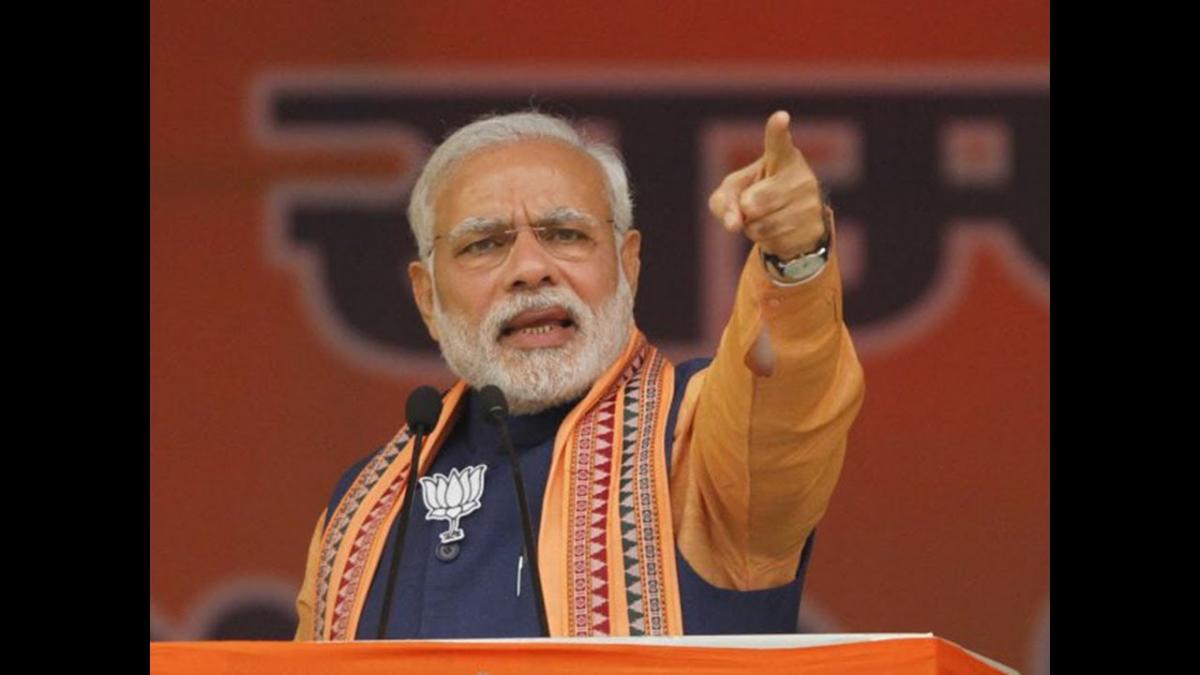 India faces a general election within the next weeks, the first election after a majoritarian government was sworn in on a 31 per cent vote in May 2014. The last five years have seen an unusual and aggressive tussle. The tension is between an ideology that militates against India's Constitution, and representatives of that worldview occupying powerful positions in government, and the requirements of constitutional governance. The Rashtriya Swayam Sevak Sangh (RSS) who rules –the Bharatiya Janata Party (BJP) is but its parliamentary wing–is committed to an overthrown of the Indian Constitution.
I still recall the numbing sense of shock as the results poured in on May 16, 2014. Through the sense of despair rose a steely resolve echoed so beautifully echoed by BERTOLT BRECHT wrote the brief poem Motto about Germany in the late 1930s:
"In the dark times/
Will there also be singing?/
Yes, there will also be singing/
About the dark times."
 
(Hindustani translation by Safdar Hashmi:
Kya zulmaton ke daur par geet gaaye jayenge?
Kya zulmaton ke daur par geet gaaye jayenge?
Haan, zulmaton ke daur par geet gaaye jayenge
Zulmaton ke daur ke hee geet gaaye jayenge)
 
These are the lines I posted on my facebook post that day. One of the first calls I received was from friend and soul mate Gauri Lankesh, worried and concerned. As we spoke, it was she was burst into tears, bawling, "What will happen to you, my Teesta?" As the days passed,  her words would come back to haunt me. It is a very special and unique place to me, when you are treated as Target Number 1 of the country's prime minister. You are marked out, almost ostracised, associates of previous years and institutes and organisations with which you worked, discreetly cut you out, agencies and law enforcement are misused. Even international support ebbs and flows with the tides of adjustment and opportunism. In the balance, however the overwhelming support from hundreds, even thousands of others that despite everything, has kept us going. Do we look at the glass half empty or half full?
 
Over the past years we have continued our battle for justice and equity even expanding our concerns to the battle for implementation of the Forest Rights Act, 2006 in Sonbhadra and citizenship rights for the marginalised in Assam. Our organisation is battling a vicious bureaucracy and an inhuman state as over 40 lakh persons were rendered 'non Indians.' CJP with its unique intervention has helped over 10 lakh persons in Assam. Our campaign for a #HateFreeElection and the launch of the #HateHatao APP is also unique. Nothing more fuels the anger of the powers that be than the fact that we have carried on, undeterred.
 
The Zakia Jafri Case has now reached the Supreme Court. The highest court in the land will now deliberate on the issue of whether –in the face of the most rigorously gathered and damning evidence–justice in cases of mass crimes can ever be meted out. Meanwhile powerful convicted persons like Maya Kodnani have been aquitted by the Gujarat High Court (April 2018) and Babu Bajrangi granted bail –CJP was the lone voice that opposed this –by  the Supreme Court.
 
On June 4, 2014,  within eight days of the swearing in of the prime minister and his cabinet, a young technocrat, Mohsin Shaikh was beaten to death with sticks by members of the Hindu Rashtra Sena (HRS). His murder (lynching is the new word we use now for this targeted crime!) has gone unpunished. Dhananjay Desai who heads the outfit is notorious for inciteful speech was released on bail following a controversial judgement of the Bombay high court.  Our authorities and statutory bodies, courts included have been tardy in prosecuting such crimes.
 
Mohsin's killing was nothing short of a signal to India and India's Muslims as the first heralding notes of a Hindu rashtra in action were sung. While the later lynching of Mohammad Akhlaq had drawn Indian artistes out of the numbing silence that had enveloped Indian 'civil society' since May 2014, the shadows and silences around Mohsin's killing is a stark reality to which we all need to answer. Activists like me were also stymied by the issues surrounding us, unable to step in and demand justice, with the rigour that we otherwise could have brought. On December 18, 2018, his father Sadiq Shaikh died of a heart attack, a broken man as the Maharashtra government did not even honour the promise made to his family, to pay compensation.  A facebook post on Shivaji (that in no way can be traced to him) was the ostensible 'reason' behind this hate crime. Leave alone justice and reparation, even basic compensation was denied to the family. We have lived a new, bitter reality under regimes with this majoritarian tilt. Maharashtra, too had, in August 2014 voted in a RSS-BJP regime though the vote share of the saffron combine had diminished.
 
"Social media platforms" –especially facebook, have been used brazenly by perpetrators of hate crimes to mobilise support for inciteful hate crimes, gloat on the cruelty of the killings and build a voyeuristic support base. This while this US-based multi billion dollar marketing enterprise has been found in investigations to sway to the dictates of the Modi regime. Hence, while the social media has certainly broken the hold of commercial television and newspapers, increasingly pressurised by a rapacious regime to 'toe the line' and withhold criticisms of the government policies, individuals like me have been special targets. Both face book and twitter, despite repeated, official requests for a 'blue tick' to authenticate my accounts and that of the organisations I represent have been evasive and shifty. Numbers of pour supporters have been (from the back end) kept lower than is natural. There are costs that you pay when you are 'target number one' that go beyond the raids, the attempts and public humiliation and efforts at incarceration.
 
Mohsin was beaten to death by a mob of ideologically brainwashed men simply because he looked and dressed like a Muslim. Then there was Mohd Akhlaq from  Dadri village which is still called the 'first lynching' even as a north and Delhi centric media and citizenry blurs out the beating to death of Mohsin. Akhlaq's killing –over the alleged dreaded possession of beef –shocked a paralysed citizenry into action and writers and film makers –previous recipients of national awards returned them in protest.
 
The lynchings did not stop. Zahid Bhat from Srinagar (October 2015) Mohammad Noman from Himachal Pradesh (October 2015), Majloom Ansari and Imtiyas Khan Ansari in Latehar Jharkand (March 2016),  Pehlu Khan lynched in Alwar Rajasthan (April 2017), Zafar Khan was brutally assaulted to his death when he objected to open defecation in Pratapgarh Rajasthan (municipal employees were photographing the killing in June 2017), Junaid (15 years old) was stabbed to death on a train bound from Delhi to Mathura after he and his brothers were returning to Mewat after Eid shopping (June 2017), Alimuddin Ansari was beaten to death by a mob in Ramgarh, Jharkand (June 2017),  Anwar Hussain killed for allegedly transporting cows (August 2016), Ummar Khan lynched and his death covered up in Dausa, Govindgarh, Rajasthan (November 2017), Farzan Saiiyed attacked to his death in Chhatral, Gandhinagar  simply because he and his mother did not abide by the Bajrang Dal 'rule' that they should not be seen and remain indoors (March 2018), Mukesh Vania a Dalit rag picker beaten to death in Rajkot, Gujarat (May 2018), Two Muslim men brutally beaten (one to his death). 
There are more such violent incidents that have dotted India's landscape over the past five years:
Rafiq and Habib from Mainpuri, UP (October 2015), Mohd Hussain and Naseema Bano (assaulted at Kirikiya railway station in MP (January 2016), floggings in Una, Gujarat, (June 2016), four Muslim women slapped in Madhya Pradesh again over allegations of carrying cow meat (July 2016), brute assault and gang rapes of Muslim family in Mewat Haryana (August 2016), three Muslim Boys beaten in Imphal (April 2016), two forced to eat cow dung for allegedly eating beef Manesar highway (June 2016), Members of a shepherd tribe attacked in Jammu (April 2017), DYSP Ayub Pandit lynched outside his home in Srinagar (June 2017), Waseem Ahmed Tantray a mentally challenged man was tied to a tree and flogged in Sopore, J and K (October 2017), Mohd Faisal, a migrant labourer thrashed by a mob in Jaipur over false allegations that he had kidnapped a girl.  
Meghalaya man Poding Momin lynched on allegations of practising witchcraft (April 2018), MP man Siraj Khan and associate attacked in Satna, MP for allegedly slaughtering a bull (May 2018), Nilotpat Das and Abhijit Nath lynched in Assam over allegations of being child lifters, (June 2018), two Muslim men, Jirafuddin Ansari and Mustafa Mayan, lynched for allegedly stealing buffaloes in Godda, 300 kms from Ranchi, (June 2018), Two Muslim men Qasim and Samyuddin brutally beaten in Hapur over cow slaughter rumours, Qasim died (June 2018), woman beggar lynched in Ahmedabad over child lifting rumours (June 2018), Jahir Khan, Guljar Ahmed and Khurshid Khan lynched in Tripura over child lifting rumours (June 2018), 5 men lynched in Dhule over child lifting rumours (July 2018), Qatar techie Mohammed Azam lynched in Bidar (July 2018), Rakhbar Khan lynched in Alwar on cow smuggling allegations (July 2018), Kapil Tyagi lynched in UP on theft allegations (August 2018), Shahrukh Khan lynched in Bareilly over buffalo theft allegations (August 2018), Farooq Khan lynched in Manipur on bike theft allegations (Sept 2018), UP man dragged out of police vehicle and lynched (Nov 2018).
 
The brutality is stark. The celebration of the targeted violence by the ideological storm troopers of the regime, because the victims are 'enemies' of the re-fashioned nation, sickening. There has been none, or little of condemnation of such violence by the powers that be. What is most telling is however the reactions from the political opposition to this violence. There have been sharp reactions and speeches on occasion but mostly the opposition has been sporadic. It was in July 2018 that Congress president, Rahul Gandhi sharply criticised Pehlu Khan's brute murder, calling this "the brute new India under Modi",  a statement that predictably drew the ruling party into a slugfest with the ruling party that pointed out the incidents of mass targeted violence in the past while Congress was the party in power. It is this defensiveness of the ruling opposition that is unable to admit to its own failures of constitutional governance in the past that is a constant stumbling block for the issue of mass, targeted violence against India's minorities becoming the subject of sustained political condemnation and campaigns. Bahujan Samaj Party (BSP) supremo, Mayawati –not a favourite with either the extreme right nor the 'liberal secular forces' –threatened a walk out from Parliament if she was not allowed to speak on Dalit atrocities. She resigned her parliamentary seat in 2017 over the issue of not being allowed to speak. She had spoken forcefully on the attacks on Muslims and Dalits under the BJP regime.
The Communist Party of India (M) has been proactive at least after Junaid's killing with party delegations visiting the bereaved family and the party thereafter demanding a law against this growing violence. The real challenge in the future will be for India to be able to restore its moral, constitutional balance and ensure that public debate allows a free and fair discussion on issues related to all sections of Indians.
 
It was a rare evening, September 5, 2017 that I was home at a reasonable hour after a day's work. The chilling news came from my lawyer friend, Aparna Bhat who also hails from Bangalore. She called me from Delhi. She sounded hesitant and cautious when she called, skirting around the subject, hinting at what she had just seen flashed on a Kannada television channel. Desperately, I made calls: Shiva Sundar, Dinesh Matoo, Kavitha Lankesh. Yes, Gauri Lankesh had been shot dead, outside her home. Four bullets had been ploughed into her frail frame as the killers of Narendra Dabholkar, Govind Pansare and MM Kalburgi now got their fourth target. Sanatan Sanstha a rabid and well heeled organisation with discreet and not so discreet connections with the spawning family of outfits wedded to a Hindu theocratic state and who represent the violent and supremacist Hindutva right, has been found after investigations, to be responsible for the killings. While the investigations into the Dabholkar, Pansare and Kalburgi murders have been at best tardy, and at worst complicit, the SIT appointed by the Karnataka government within days of Gauri's killing has been meticulous. The agency has found clear linkages between the killers of Gauri Lankesh and two Hindutva organizations, the Hindu Janajagruti Samiti (HJS) and its sister concern, Sanatan Sanstha.
 
Rage, anger and outrage spilled over in Karnataka, the rest of India and even the world after Gauri's killing. The protests were creative and unprecedented. The black void of nothingness caused by her loss was redeemed slowly by a strengthened sense of community and family as young Komu Souharde Vedike activists, Kavitha Lankesh, darling Esha and Prakash Raj and me bonded, again, together. Kavitha's abiding and gnawing sense of loss is reflected in her poems dedicated to her sister. Last year, on September 5, 2018, a year after our Gauri left us, we presented these in a booklet dedicated Kavitha and her one year's of painful struggle with the pain.
 
The ugliness in our midst however refuses to go away. What is even more sinister than this darkness and violence is the linkages to the most powerful. Narendra Modi has been a patron of  HJS. When HJS organized second all India Hindu Convention for making India a Hindu rashtra between  June 6-10, 2013, Modi who was then chief minister of Gujarat, sent a message of felicitation to this conference which aimed at replacing the democratic-secular polity and Constitution of India with a theocratic and autocractic 'Hindu' state.  It is a sobering thought, and a challenge as we go to the polls now to remember the worldviews of the men and women in power at this juncture. There is more. Along with the love and outpouring of protest, hate mongers too had their field day after Gauri's killing. Nikhil Dadhich, who is followed by Prime Minister Narendra Modi on the microblogging site, abused Gauri Lankesh in his post that was later deleted. Several Twitter handles suggested that she deserved her fate. At least four such accounts are followed by India's present prime minister Modi. These are the forces we battle this election.
 
From brazen moves to amend the state laws related to land acquisition and compensation (after attempts to dilute the central law brought in by UPA II through an ordinance failed), to criminalising of student's protest and dissent, to an attack on the Forest Rights Act of 2006 –a long overdue legislation that finally recognises the inalienable rights of forest dwellers, forest workers and adivasis –this government has all but actually declared a war on its own people. The idea seems to be to create a constant state of social strife and fear and distrust between people and thereafter craft a support based on the interest groups that are favoured by this hatred and those towards him public largesse is redistributed.
 
Workers, farmers, democrats, liberals, lawyers, activists, all have come under target and fire. It's resort to the politics of hate mongering and othering –including the hate crimes detailed above –is as serious as the structural changes it has wrought and the institutional damages wrecked. If political change comes after this election, and such change is crucial, the restoration of constitutional values and norms will not be easy, flushing out ant constitutional elements from within the agencies and structures of governance will also pose a serious challenge. Indians need to look at these elections and cast their vote carefully. These elections must be viewed as a three step liberation process: short term goals to vote the proto fascists out, middle term to build democratic and creative campaigns around issues central to the deepening ofdemocracy and finally the long term goal of getting an ideal politics in!
 
It is not possible to reflect on the past five years without a searing sense of anger and loss at the institutional murder of Rohith Vemula, the criminal targeting of JNU student Najeeb and the overall attempt of the regime to criminalise students protest and dissent. This is even as bright lights on the our youthful horizon like Richa Singh, Jignesh Mevani, Kanhaiya Kumar, Umar Khalid, Shehla Rashid and Chandrashekhar Azad signal dissent and hope. Even as copies of the Indian constitution were periodically burned under the watch of this regime (and none from the central government spoke up in condemnation), scholarships to students for higher education were slashed and a democratisation process set in place over decades of struggle, pushed back.
 
We are at the threshold of a sense of uncertainty laced by an eternal sense of hope. Not yet knowing what the results to this elections will bring, we can only re-dedicate ourselves to the struggle for sanity, the resistance against wrong doing and constitutional erosion even realising the consequences to us all if this regime is voted back: the human and material costs that we will all have to pay, will be massive, and possibly insurmountable.
THIS ARTICLE WAS EARLIER PUBLISHED ON www.sabrangindia.in
Courtesy : sabrangindia.in